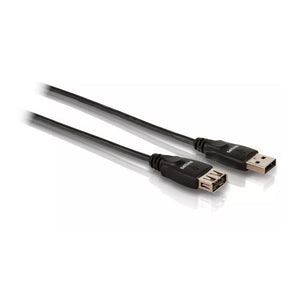 Philips USB 2.0 Cable 1.8m SWU2212/10
High-speed USB 2.0 extension
-A/A connectors
-1.8 m
-Extension
Transfer speeds up to 480 Mbps
-Ensure quick and accurate data transfer with transfer speeds within USB 2.0 standard.
Compatible with USB 2.0 and 1.1 standards
-USB 2.0 cable backwards-compatible to 1.1 standard.
PC and Mac compatible
-USB 2.0 cable will work with both PC and Mac computers.