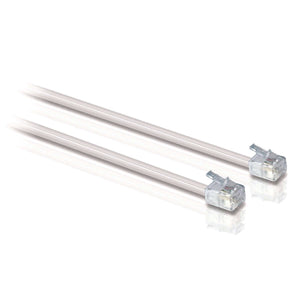 Philips Telephone Line Cord 15m SWL6170H/37
-50 ft
-White

Line cord
-Connect any phone or modem to any wall outlet.

Connect to any phone outlet
-Hook up a phone or modem anywhere there's a phone outlet

Crafted with quality construction
-Quality construction uses only top-grade materials to create products of extended durability.

Environmentally-friendly lead-free construction
-Lead-free construction of environmentally friendly materials.