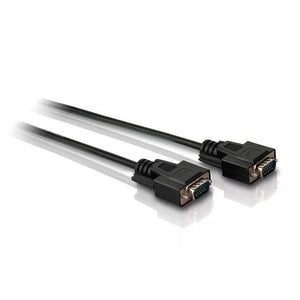 Philips SVGA Monitor Cable 1.8m SWX2112/10
-1.8 m
-Black
Molded thumb screws
-Easily turn the connectors with your fingers. No screwdriver or tools are required.
Molded ends for extended durability
-Molded ends prevent fraying and extend the life of your cable.
Rubber strain relief
-Rubber strain relief provides a secure yet flexible juncture between the cable and the plug.