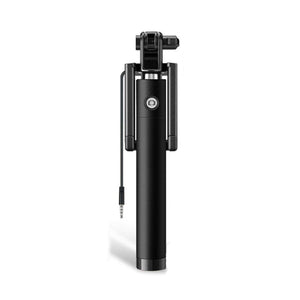 Philips Selfie Stick DLK3611NB
-Compatibility: Android 4.2.2 and iOS 5.01 up
-Material: ABS, silicone, stainless steel
-Telescopic sections: 6
-Length: 18.6-79.8cm (max)
-Weight: 108g no need to charge
-No bluetooth
-Plug and play

Selfie stick
-You will need it whenever you want to selfie. No more embrass to ask stranger to take photo for your. Small, light and just fit into your pack. 270 degree adjustable angle.

Foldable plug for optimal portability
-The plug is designed in such a way that it can be folded when not in use to increase portability when on the go.