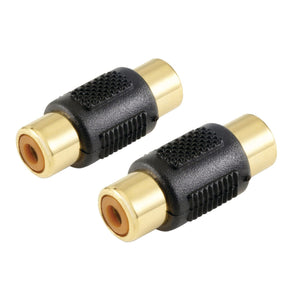 Philips RCA In-Line Connectors SWA2039H/17
Experience quality sound
-Connects two RCA plugs together. Use to extend or patch existing cable hook-ups which use RCA phone plugs.
Crafted with quality construction
-Quality construction uses only top grade materials to create products of extended durability.
Non-slip ergonomic grip for easy use
-This non-slip grip makes connecting your components easy and ergonomically comfortable.
Environmentally friendly lead-free construction
-Lead-free construction of environmentally friendly materials.