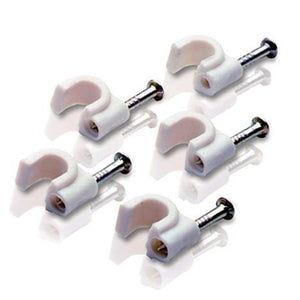 Philips Nail-in Clips 50pcs SWV2090H/17
-Coaxial
-RG6
-White
-Quantity 50
Ensure quality cable management
-Depend on this product to manage long cable runs.
Non-slip ergonomic grip for easy use
-This non-slip grip makes connecting your components easy and ergonomically comfortable.
Environmentally friendly lead-free construction
-Lead-free construction of environmentally friendly materials.
Crafted with quality construction
-Quality construction uses only top grade materials to create products of extended durability.