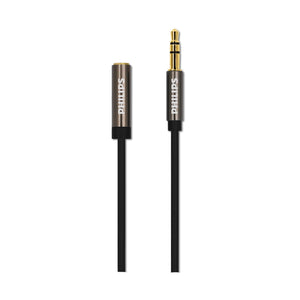 Philips Headphone Extension Cable 1m SWA9200A/94
-1 meter
-3.5 mm (M) - 3.5 mm (F)

Ensure a reliable connection
-Depend on this cable to provide you with a reliable audio connection between components.

High purity copper conductor for reliable signal transfer
-This copper conductor provides high accuracy in signal transfer with minimal resistance.

Bare copper shielding
-Bare copper shielding protects against signal loss.