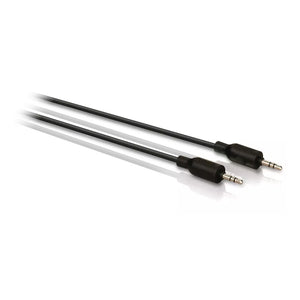 Philips 3.5mm Audio Cable SWA2161H/SWA2162H
-Connects headphone jack from iPod, iPhone, MP3 Players, and CD players to a 3.5mm input.
-Enjoy clear sound - Nickel-plated connectors established a clean contract between the cable and connector for a reliable connection.
-Quality replacement cable - Ideal for basic hook-up needs. Provides sharp sound quality.